BUNDLE
Regular price
Sale price
$10.00 USD
Unit price
per
Sale
Sold out
The "Holy & Sacred Herb" is known for its potent healing powers, and carries a highly protective energy. Yerba Santa supports you in finding your inner strength, healing emotional wounds, and increasing psychic abilities. With its ability to open the heart chakra and invoke a spiritual connection with your higher self, it's perfect to use before your meditation. Burn your sacred bundle for ceremonies and rituals, as well as when you want to purify your home and invite spiritual protection for your space. Let the uplifting scent support your spiritual and emotional well-being.
Want to overcome the trauma of heartbreak and help you find the courage to move on with your life? Yerba Santa is the one to hold your hand and help heal your heart.
USE

Hold the bundle in your left hand, light one of the ends, and let it burn for a little while. Shake off the flame and let the smoke spread around the room. Walk around your home and move your bundle in circles. You can also cleanse yourself and your own energy, as well as your crystals. Keep a window or door open so the old energy has somewhere to go, and invite new beautiful energy.

Continue for as long as you feel you need. Extinguish it by pressing down the burned end on a heat-resistant plate / bowl, or dipping it in a little water.
PRODUCT INFORMATION

A naturally fragrant bundle. Length round 11cm.
View full details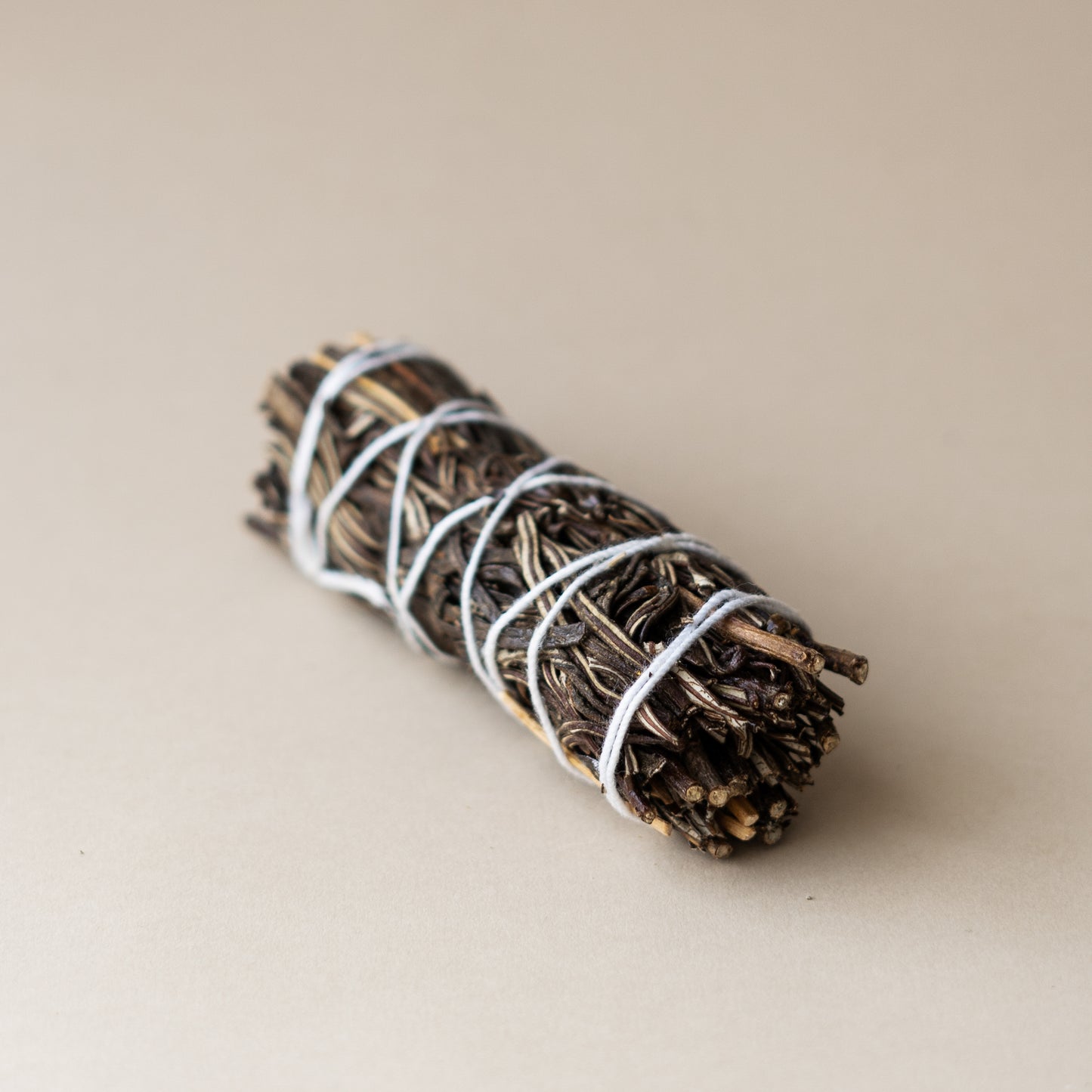 SHIPPING

Sweden: FREE shipping for order over 750:-, otherwise 49 SEK.

Rest of EU: 149 SEK.

We want to be kind to Mama Earth - orders are shipped Mondays and Thursdays.