BRAIDED BUNDLE
Regular price
Sale price
$24.00 USD
Unit price
per
Sale
Sold out
Smudging Sweetgrass is used to attract positive and light energy. Magnify your intentions and prayers with this sacred and powerful plant. It's one of the main herbs used by Native people, often used after sage - which cleanses and clears out negativity, and then sweet grass comes in to bring in hope, intentions and high frequency. Sweetgrass has been called the sacred hair of Mother Earth. It is said to braid it in three strands, representing love, kindness, and honesty. Lovely to use for purifying yourself and your home,in your everyday life and rituals. Especially powerful when you plant intentions and sending prayers to loved ones.
USE

Hold the braid in your left hand, light the top and let it burn for a little while. Shake off the flame and let the smoke spread around the room. Walk around your home and move the braid in circles. You can use it around yourself, when you pray, as well to charge your crystals and intentions notes. Keep a window or door open so the old energy has somewhere to go, and invite new beautiful energy.

Continue for as long as you feel you need. Extinguish it by pressing down the burned end on a heat-resistant plate / bowl, or dipping it in a little water.

PRODUCT INFORMATION

A naturally fragrant braided bundle. Length around 45cm.
View full details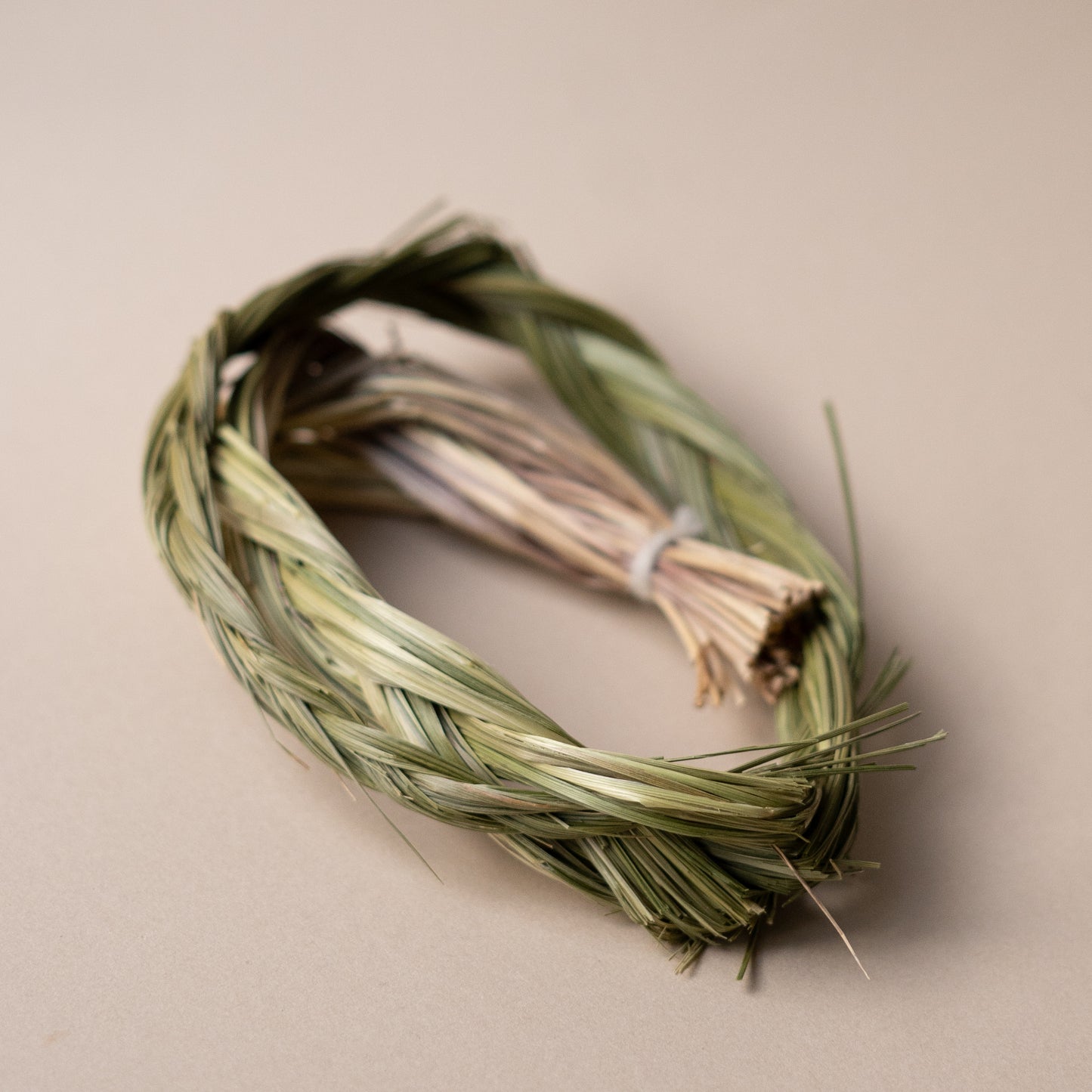 SHIPPING

Sweden: FREE shipping for order over 750:-, otherwise 49 SEK.

Rest of EU: 149 SEK.

We want to be kind to Mama Earth - orders are shipped Mondays and Thursdays.