SMUDGE STICK
Regular price
Sale price
$5.00 USD
Unit price
per
Sale
Sold out
Say hi to this holy tree. A naturally fragrant South American tree used for purification of places, people, and objects. Palo Santo has been used for centuries by the Incas as a spiritual remedy to cleanse, purify, and send away unwanted spirits, bad luck, negative energy, and bad vibes. Let it bring you home to your true frequency. Perfect to use in healing work and rituals, or whenever your home needs some cleansing. When Palo Santo is burned, a calm settles in the room, tensions are released, and presence comes closer to your heart.
Our Palo Santo is harvested under the supervision of the Peruvian government with the help of the indigenous tribes around the Amazon River. The trees, which can be several hundred years old, are protected and only the branches that have naturally fallen are harvested. The fallen branches are considered sacred by the tribal people, and this method of harvesting is an ancient tradition preserved in our Palo Santo.
USE

Hold one end of the stick over a flame until it begins to burn. Stay a few moments with the flame as it grows. Rattle the stick gently in a back-and-forth motion and let the cleansing smoke rise through the air. If the smoke shrinks, blow a little until the ember regains its deepest glow.

You can use palo santo wood to cleanse your space with a lit stick in your hands, moving the smoke around until its restful scent fills the room.
PRODUCT INFORMATION

A naturally fragrant stick. Weighs around 5-7gram.
View full details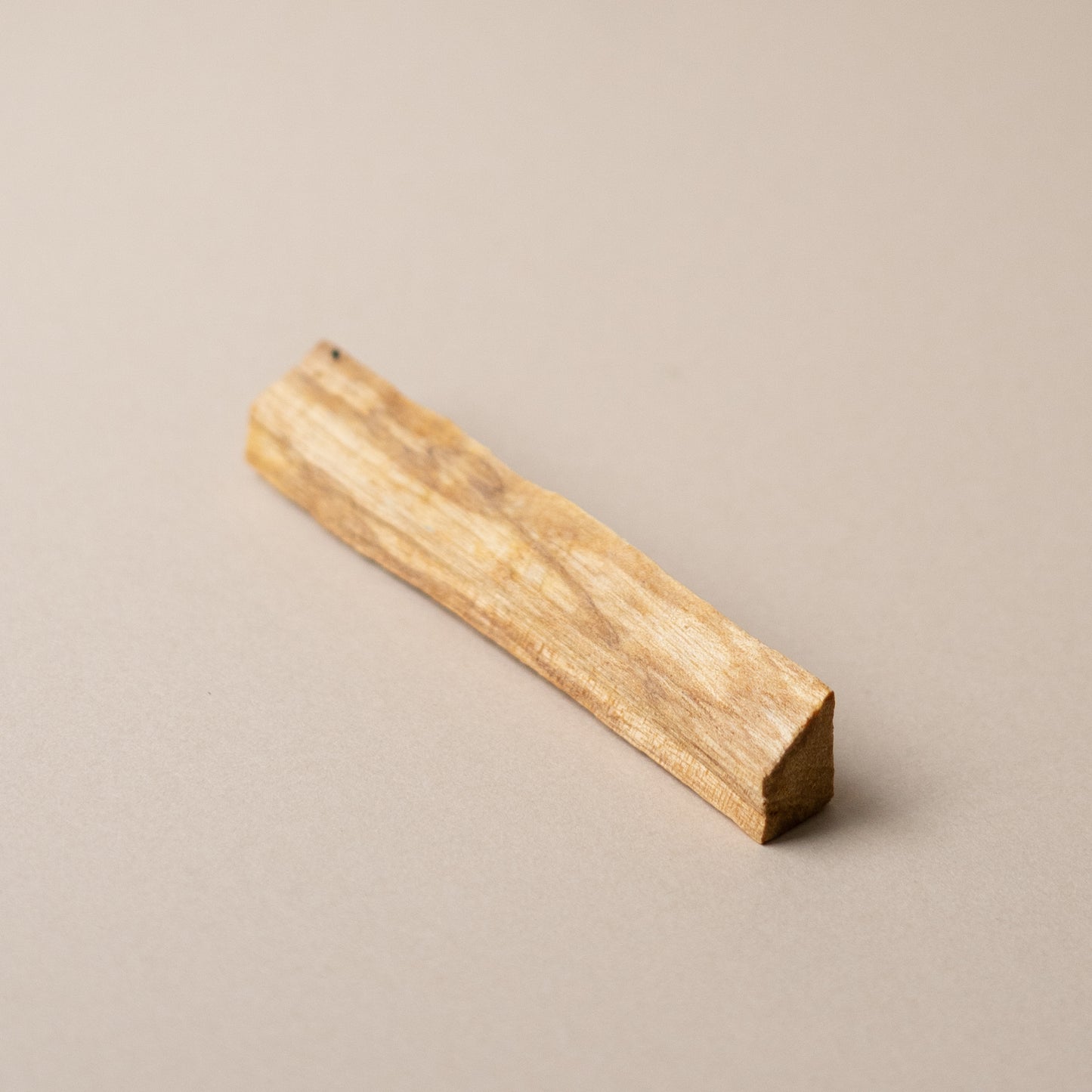 SHIPPING

Sweden: FREE shipping for order over 750:-, otherwise 49 SEK.

Rest of EU: 149 SEK.

We want to be kind to Mama Earth - orders are shipped Mondays and Thursdays.